Netwall Expert is Server based Bandwidth Manager, it can handle and manage up to Gigabit Network trafic even on Intel Dual Core CPU. Read more
Netwall Central is Design for Mikrotik Routers and RouterOS also based on DIAMETER & RADIUS that means many more NAS can be authenticate and perfectly manage Internet trafic for PPPOE as well as HotSpot Users & ISP Billing Software
Read more
Dedicated Servers, Linux Windows Java Hosting, Email Servers, Domain Name Registration, Website Hosting, Customized DNS Servers, Application Hosting, Online Support Center & many other services.
Netwall - The Most Popular Bandwidth Management ,ISP Billing Solution & PM WANI (Wi-Fi Access Network Interface) .
Dec 15 2021 Prime Minister Wi-Fi Access Network Interface (PM-WANI)
April 2021- OTT Entertainment Integration
Dec 2020 Multi Level Support System
Nov 2020 (NMS)Network Monitoring System & Device Monitoring
Jun 2020 User's Location ,Map Enabled
Feb 2020-Payment Gateway Enabled
Jan 2020 Invoice,Billing & GST Management
May 2019-IP v6 Supported
AUG 2019-Upgrade Centralized Server
Proud to be a 2021 Best ISP Software
Our Netwall services
Why Should you consider us ?
Fantastic Support
Our team is always ready to provide immediate help when needed.
One Stop Solution
To save on operational costs
Netwall enables you to manage and streamline all segments of the ISP business & Corporate business.
Full Control
We install Netwall on both cloud server or Premises base .
Effortless migration
Easily migrate from your current platform, exported Excel / CSV data or from any Radius server database.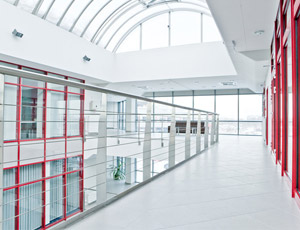 A special Hotspots/WISP version of our market-leading RADIUS/AAA server, that lets hotspots providers easily and profitably offer wireless Internet access to customers, while eliminating the overhead associated with customer provisioning, authorization and accounting. Netwall is fully compatible with MikroTik (RouterOs)
We provide perfect brands of premium quality of Internet Software Solution. We are providing Bandwidth Management software,Network Management Solution.One of the Best ISP Billing and Bandwidth Management Software available in the market today.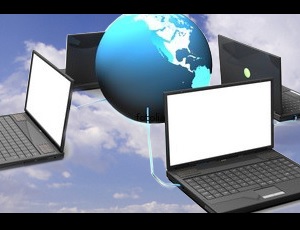 At NetwallExpert, our approach starts with understanding of your organization's goals and objectives for the same. NetwallExpert will then translate the results of the brain-storming work into a concept strategy for the client, drawing from in-house methodologies and the expertise of its international partner. We will design suitable Architecture, And by integration of your current server. This ensures your look of corporate identity is easily recognizable whether your client is surfing your website. NetwallExpert has expertise, experience , we always look forward for quick downloads, easy navigation and most of all consistency.
Netwall is an ICANN accredited and .IN domain registrar. Netwall is one of the fastest growing domain registrar in the world. With ZERO initial deposit domain reseller account, you can instantly setup a domain registration storefront and start selling domains instantly. Features such as sub-resellers, instant storefront setup and our aggressive pricing allows you to earn huge profit with your domain reseller account.